This Dance Club Melodies pack contains 50 HANDS UP / DANCE midi files + 500 new quality 320 kb/s mp3.
This is the essential of club dance of the last years in the new formula.
All midi files contain fast arpeggiated riffs and also added basslines for harmony (2 midi tracks in a file) and also each melody is played on 10 different instruments (some of them you may hear in the demo you can download below) which gives almost unlimited mixing possibilities. 500 audio mp3 files altogether for mixing gives 280 MB of sounds recorded using mostly top hardware synths - no VST plugins!
Sample Pack Content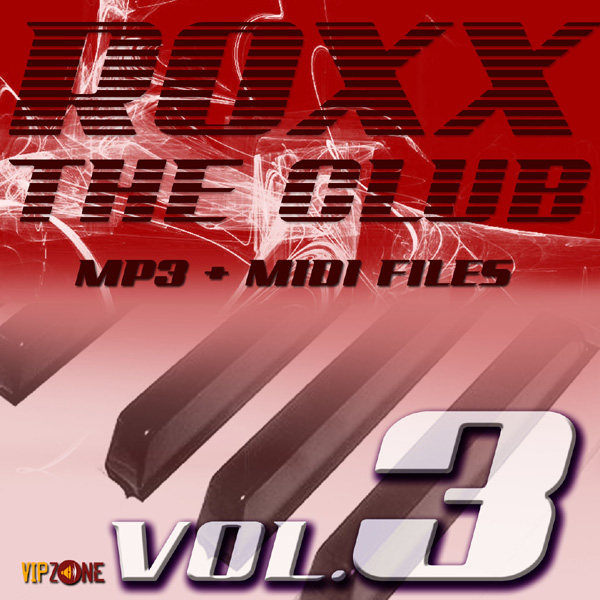 50 Club Melodies (DJ Roxx)

50 Dance Midi Files

500 Audio mp3 Files
We present you a value added collection with our Roxx the Club Vol. 3 to decompress your soul while consoling your inner bring. This is a dance sample and midi pack guaranteed to transport you in to a new level of consciousness in your dance and hands up musical productions. If you have not tried out the dance or hands up music style this is your time to venture in to a genre of music that is simply replete with the very best mix of unusual characteristics, lightness and ethereal melodies. This is the pack that will redefine the dance club music genre. So if you are dying to find out what the sample pack include here is your chance.
Genre
Hands up, Dance, Trance
Samples categories
Club Melodies
Melodic Phrases
Pack contents:
DJ Roxx Club Melodies – 50 Nos.
Midi files – 50 Nos.
MP3 files – 50 Nos.
Format
Midi + MP3 Audio Loops
The brainchild product of versatile DJ ROXX, these samples are all you need to create the very best and cutting edge dance music of the get-up-and-go kind. The prolific talents of a enterprising DJ brings to you this hands up and dance midi sample pack to set the club on fire with ultimate catchy melodies in a range of midi and mp3 audio loops files. The dance midis are included to be used in a variety of ways that would always emphasize and bring out the best quality of your club, hands up and dance tracks. The melodious arpeggiated riffs are there to transform your tunes and riffs. We have added to your excitement with a sprinkling of basslines with outstanding hooks and loops.
Dance Midi Files and great Melodies
Get ready to reach a brand new level of dance music and take your own creations to the height of success. Download the demo now for a pre taste of what we have in store for you. Or if you are the witty producer who like to be first in line to make a break through innovation go for our instant download option. Enjoy, Roxx the Club Vol. 3, a unique dance and hands up sample pack with great midi files and audio loops recorded with high quality hardware synths to bring you modified sensibilities.