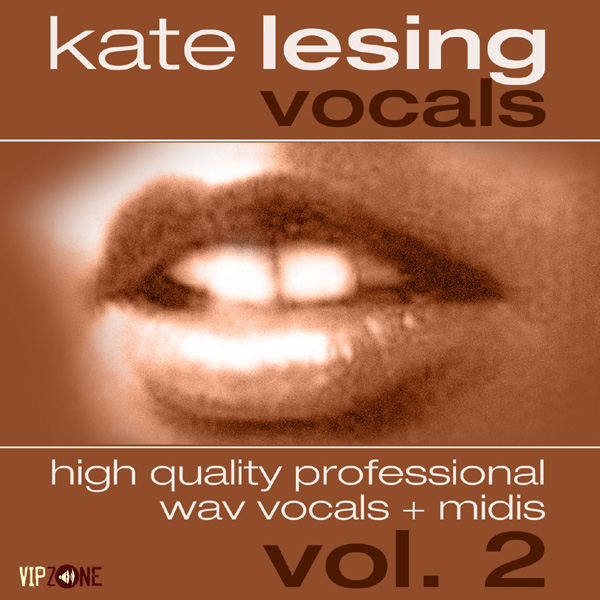 KATE LESING VOCALS VOL. 2
Finally, after 2 years from a first release of Kate Lesing Vocals Vol. 1, we come out with the new special product - Kate Lesing Vol. 2.
As you may remember there was some of well known releases produced using vocals from Vol.1 (Central Seven - Neverland, DJ Dean - If I could be you). Now in a co-operation with professional lyricist Michael Teuber, we've created new professional sample pack. Inside you may find 15 vocal tracks, most of them with 2 verses + refrain and not less than one verse + refrain. So you can produce professional tracks, not only dance / club tracks with short vocal lines.
Pack contains beautiful trance songs as well as themes that fit to other genres like rock, pop or house. This time also the quality of vocals is completely outstanding, because we've used highest quality microphone, pre-amplifier and processing machines. [more]
Pack Content:

15 Acapella Vocal Tracks

Dance and Trance Acapella Vocals