34 fat Synth Multisamples. We've created many new powerful sounds as well as re-created some sounds used by famous groups like Safri Duo, ATC, Barthezz, Erik Prydz and more...
These Leads are really fat with typical character of NL3 (Nord Lead 3). The Club Bells are probably best bells you've ever heard and the techno beeps sound like they came from the greatest club hits.
Remember that the quality of a hardware synth like Nord Lead 3 is top level. Listen to the demo to check this out!
High Quality Samples for genres like Dance, Trance, House...
Formats: SF2 and REASON REFILL
Sample Pack Content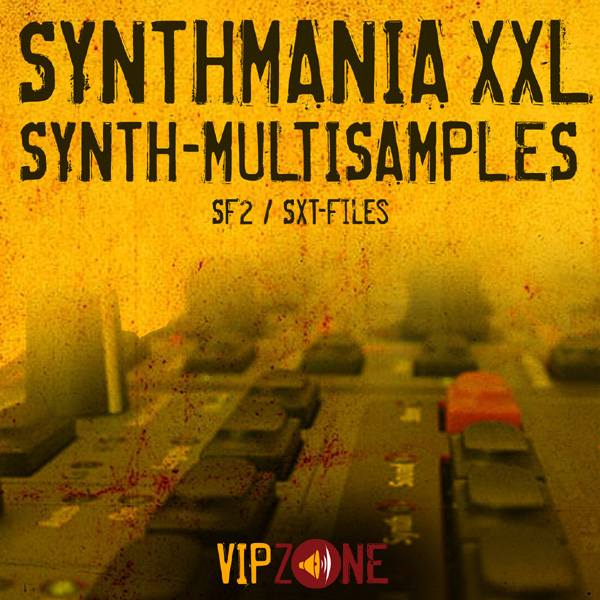 30 outstanding quality synth SF2 multi samples from Nord Lead 3

+ some bonus SF2 multisamples from other instruments

Total 34 Multisamples

additional Reason Refill
All production houses and individual producers aspire and dream of creating the most intriguing music. To give them all an avenue to create original, mind blowing and foot thumping club music we bring the Synthmania XXL samples pack.
Producing superior quality music is not by any means an easy task. You need the vital ingredients of years of commitment, hard work, rigorous training and complete devotement to establish recognition in this tight competitive industry. We are here to make matters easy for you and in this samples pack we offer a chance of converting aspirations in to reality by leading you in the direction of best synths and beats, you will ever come across. The sample pack house a collection of synths multisamples with new and old renditions of prolific composers like ATC, Safari Duo, Erik Prydz and others. The samples are focused on the trance, dance club genres with fat leads integrated in two high quality formats of Reason Refill and SF2 multisamples. The quality techno beeps, soothing club bells and fat leads are the highlights of this trance and dance sample pack.
30 top notch Nord Lead 3 synth multisamples
4 Bonus Multi Samples
Format: SF2 Multi Samples + Reason refill
The leads are optimized for clarity with its typical NL3 character and producers of dance, trance and house music can enjoy broader scale benefits from the 30 synth multisamples and bonus synths. All in all the samples pack is packed to the brim with 34 unbridled fun sounds. The acoustic instruments in this collection are unmatched by any other samples pack you will encounter and the Synthmania is your perfect chance to making raving products from quality synths, sounds and leads. You can be a beginner or a pro to making trance or dance music, this pack will be your beacon to guide you in scaling to the very top of the charts. If you are in need of samples to meet the exacting standards of a pro there is nothing better than the authentic multisamples in the Synthmania XXL. For beginners this is chance of a lifetime to make headway in becoming a pro and establishing as a producer of great caliber in the trance and dance genres. Grab your collection today!