These SF2 Multisamples were created using custom build programs of several hardware synthesizers.
Sounds have power, depth, warmth and a saturation typical for hardware units, so they will always sound good in a mix. Another big advantage is that most of samples are good for either lead lines and a powerful harmonic-rich electro bass lines.
Everything you need for playing professional electro and electro-house synth parts is here!
Sample Pack Content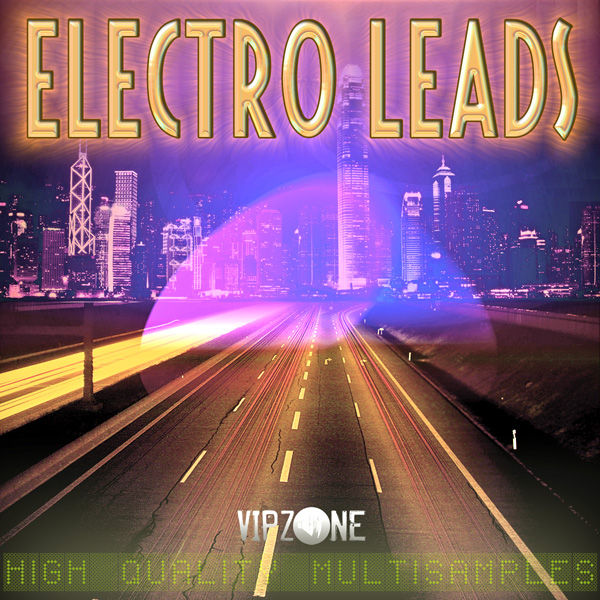 36 powerful electro lead multisamples Synth Sounds in SF2 format

additional reason refill
With these Electro Samples we bring a sure fire winner for making a blast out of your musical productions. Electro leads samples are highly popular and you will find multiple varieties of these sf2 multisamples everywhere. But the trick for success is getting a high quality multisamples pack that will enable you to create totally satisfactory and fully arbitrary sequences. That type samples packs are very rare to come by. With our professional samples pack you can aim for supreme quality and flexible creations and finally achieve your dream of producing the most dynamic and terrifically coarse sounding synthetic lines. Combine your unique ideas for songs with the typical contributions of the Electro Leads samples pack from VIPZONE and enjoy the electrifying effect on your audiences.
36 Electro Leads Synth Sounds
Format: SF2 Multi samples plus additional reason refill
For maximum effect we bring you these sf2 multisamples with a ripped key after key feature produced to a minimum of five octaves. If you need a product to enhance expressive and proper quality in your musical compositions and something than allows total flexibility for using instruments, the best solution you will find in the market is the Electro Leads multisamples pack. It has the capacity of acting on low key as bass or going up by creating soprano sequences. Electro Leads is replete with depth, warmth, power and saturation all typical components of a great hardware device for deriving optimum quality sounds in a mixture. The samples are equally good for creating powerful low electro music with rich harmonic lines and lead lines.
The epitome samples pack with modern electro leads this pack is your opportunity to create professional synthetic lines with melodious sequences. Get ready to crack all the chart busters with your very own club hit as not even the greatest plug-ins will provide you with software synthesizers, sounds, leads and synths as found in this pack. Don't miss out your chance on this one of a kind sf2 multisamples pack; get your competitive advantage today.